You're a business-focused author, but you really just want to get back to the business of writing!
When is the last time you've experienced any of the following?


⛈ You're overwhelmed by how much administrative work your author business requires.


⛈ You're frustrated because you know you could be selling more books. The concepts all make sense, but when you sit down to implement them, they don't seem to work for you.


⛈ You want to spend more time writing or with your family, but the business seems to drain you of all creative energy.


⛈ You're in a bit of a rut. Both your business and your writing have slowed to a crawl, and you really just want something to shake loose.


⛈ You've been knocked down so many times, you're not sure you can get up anymore.
You're not alone. 
The common struggles authors face can be frustrating, even demoralizing, but it doesn't have to be this way!
What if you had a system in place that handled all of the administrative details and allowed you to write?
What if you could sell books automatically, with only a few small tweaks to your process?
What if you could spend weekends vacationing with your kids instead of slogging through administrative duties?
What if you could better prioritize your time so you could be the best version of you?
What if your author business was solid enough to handle anything life might throw at you?
My system will help you with all of this!
For the business savvy author who wants to crisis proof their author business. Permanently.
You can be a
confident, successful author
...
...with a great team and systems in place that you can easily scale as you grow your business. 
You can spend weekends with your family, and be more balanced in all areas of your life. 
The R.I.S.E. System will show you how to organize your internal self, your relationships, your surroundings, and your business and provide the tools needed to be more effective and less affected by Life's Storms. 
This is the life-changing system that will help you reach the next level of your author career and more! 
I've weathered many of Life's Storms, and learned the hard way how to organize my life so that I will be ready for the next storm. 
Learn from my decades of experience, and begin putting your own systems into place so that you're ready the next time the Perfect Storm hits you. 
Instead of starting from scratch every time something goes wrong, Weather the Storm and discover how to batten down the hatches so you can recover quickly and get back to business.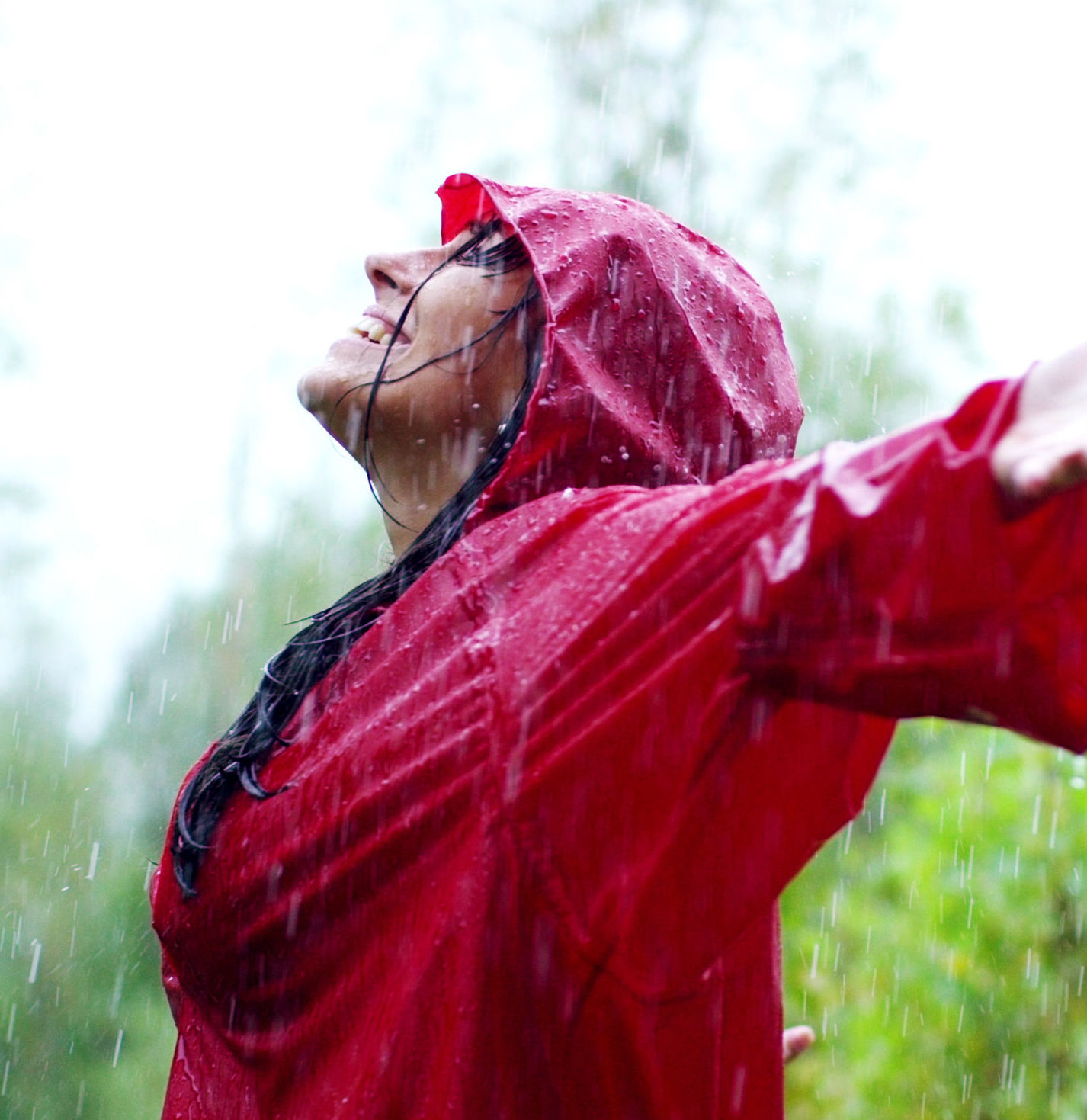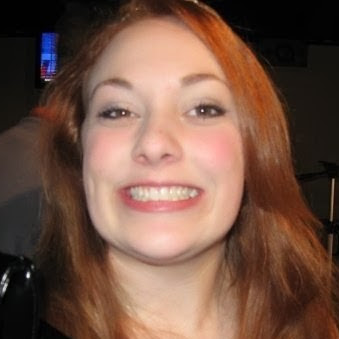 Samantha Jon
Weathering the Storm by Adriel Wiggins has revamped the disorganization that is my day. Under her course guidance, I have found success in shouldering the difficulties of the last year while preparing for the seasons to come. Weathering the Storm is about more than well-being - it provides the needed tools to be resilient when you feel anything but. 
I have lived my life in pursuit of learning new things.
This insatiable curiosity has led me to being a virtual assistant and continuity editor for independent authors. 
Long before I was an adult, I had much practice in the art of being a right-hand-woman. Over the last twenty years, my career path has taken many interesting twists, all of which have added to my skills and passion for that art. 
I love putting out fires and clearing mundane, routine tasks so that authors can focus on the important work.
I have lived through hundreds of Life's Storms--from a failed business to tragic deaths and from massive "accidents" to chronic health crises. 
And I've Weathered them ALL. 
I'd love to teach you how to navigate some of the worst things that Life can throw at you. You don't have to make all of the mistakes I made! You can learn from my lessons and avoid common errors authors make.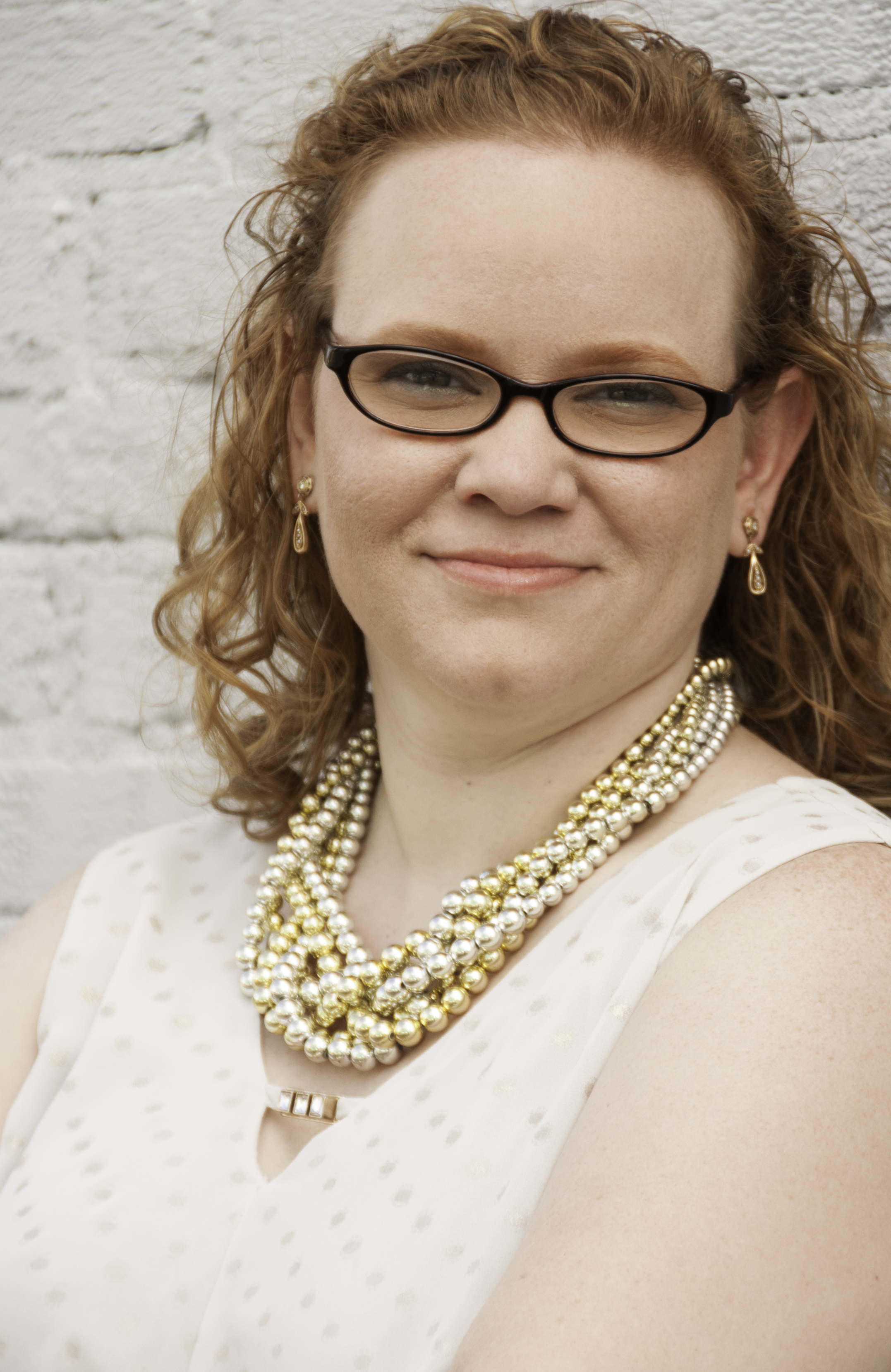 Plus, you can get all of this for FREE!
Personality Reference Guide: $997 value
The Less is More Workbook: $997 value
The Clean House Calendar: $397 value
The Variable Income Budget Guide: $297 value
Financial Freedom Formula Course: $1,497 value
Never Lose a File Tutorial: $597 value
The User's Guide System Templates: $997 value
Stress Free Book Launch Asana Template: $997 value
Stress Free Book Launch Calendar: $397 value
The Long-Tail Marketing Template: $397 value
Get Un-Stuck Writing Prompts: $597 value
Business Builder's Backup Lists: $397 value
Know Thyself Assessment Tool: $197 value
That adds up to $8,761!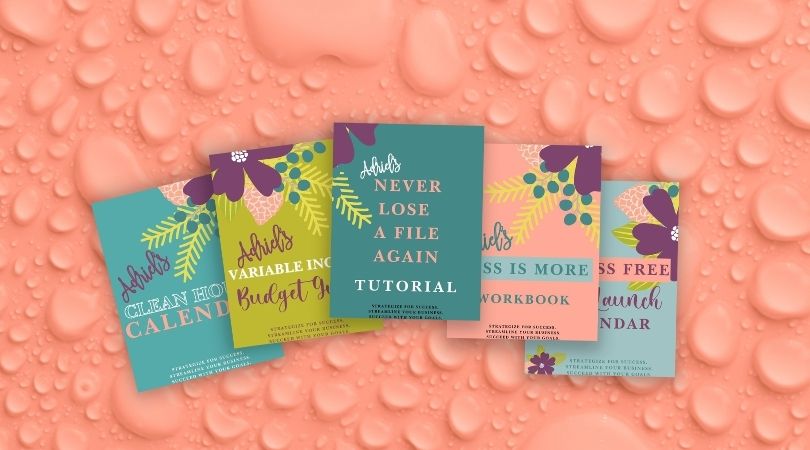 Whether you're a new author or have been in this business for years, you'd love tools that'll make your life (both your business and outside of it) run more smoothly. That's why I put together all of these resources just for you! You could buy most of them individually, or you can get them included with Weathering the Storm for free!
$8,761 worth of tools for FREE.
The Weathered By The Storm Guarantee:
Weathering The Storm is 100% Money-Back Guaranteed.
I get it. LIFE IS HARD. And no matter WHAT you do, something WILL happen. 
If you get to the end of Weathering the Storm and find that:
you do not have HOPE

you feel like you're drowning

your CONFIDENCE is shaken

you have not built an awesome support TEAM

that your life is even less ORGANIZED

that you do not have BALANCE
then I will refund 100% of your money. No questions asked. 
I want you to have the tools you need to Weather any and all of Life's Storms. But I also recognize that the tools I have to offer might not be right for you. 
That's okay. I encourage you to find the tools that are right for YOU. 
If you are worn down and weathered, I wouldn't feel right keeping your money.
I've made cancelation as easy as possible: All you have to do is go to the dashboard and click cancel, or reach out to our support staff so that we can do it for you! Your money will be refunded to you.
That's the Weathered By The Storm Guarantee. 
I don't want you worn down.
I want you built up. 
I want you to strategize, streamline, and succeed!
Still Have Questions? I Have Answers!
Why is this different from just hiring a virtual assistant to organize my business?
A virtual assistant is an excellent way to help shift your workload. Trust me, I've spent years helping other authors in that exact capacity. 
But what happens if that virtual assistant is sick, leaves the business, or is otherwise unavailable in that moment you need them? 
By implementing the tools and processes in the R.I.S.E. system in your own processes, you can help to build a foundation for success and establish the habits and outlooks needed to Weather the Storm. 
A dependable support team is an important part of this. As such, you might still want a VA when it's done. 
However, having a solid understanding of the principals at work and the confidence to approach any situation you might face with clarity and resolve offers far more benefit and value than the time saved by just hiring a virtual assistant.
I've bought organization books and courses in the past, what's so special about this one?
I've spent decades helping frustrated-but-talented authors manage the business side of writing. 
Achieving success in today's competitive online market takes more than being a great writer. And being great a business person doesn't mean you can create stories that sell.
Throughout my experience, I've seen the most common storms that blow authors off their course. Weathering the Storm isn't just about organizing your business. It's also about learning and growing and becoming a better version of you.
I'm not suggesting any get-rich-quick schemes or instant success myths. I'm providing you with a framework of mindsets, tools, and decision making matrices to help you confidently approach the struggles modern authors face and walk away victorious time and time again.
How much time will this course take?
The course is self-paced. So this will vary based on the amount of time you need to understand and implement the various challenges taught.
If you're looking for a deep-dive into the concepts, you're welcome to sit down and go through courses and exercises for hours on end, though I suggest no more than one lesson at once since they've each got homework.
But for most authors, time is an essential (and often scarce) resource. So the occasional 15 to 20 minute session can often provide the next point to consider, tool to implement, or process to optimize. 
Once you've become comfortable with the latest lesson's concept, take another lesson or two. 
By repeating this process, you'll find time to both reinforce the lessons and strategies discussed and never feel overwhelmed. 
Better still, the 15 to 20 minutes you take each time are likely to save you that much time and more in just a few days. 
So really, you're not spending any time at all. 
What exactly does the $437 cover?
The $437 covers lifetime access to all of the lessons, including any updates in the future as the publishing industry changes. It also includes all of the bonus tools mentioned above, plus special discount offers on any future tools created.
How do I know I'm ready?
If you've read this far, there's a good chance you're ready.
You know things aren't working as optimally as you'd like. 
You're aware that there is room to improve the way you approach your work.
You also understand that YOU play an important part in Weathering the Storm.
You wouldn't be looking for a course, framework, or tools to help you do so if you felt otherwise.
So the biggest question is are you ready to get started? Can you give me 30 minutes of your day a few times a week to help save hours, reduce stress, and streamline your writing operation?
If not, I encourage you to bookmark this page instead. Take a break, breathe deeply, and really look at your schedule. 
If you're not getting the results you want now, what business, marketing, or writing tasks can you possibly pause to open up time to learn a proven way of growing your business, improving your relationship with your writing, and achieving your goals?
Once you know you have the time and interest needed to succeed, come back and I'll be here ready to help!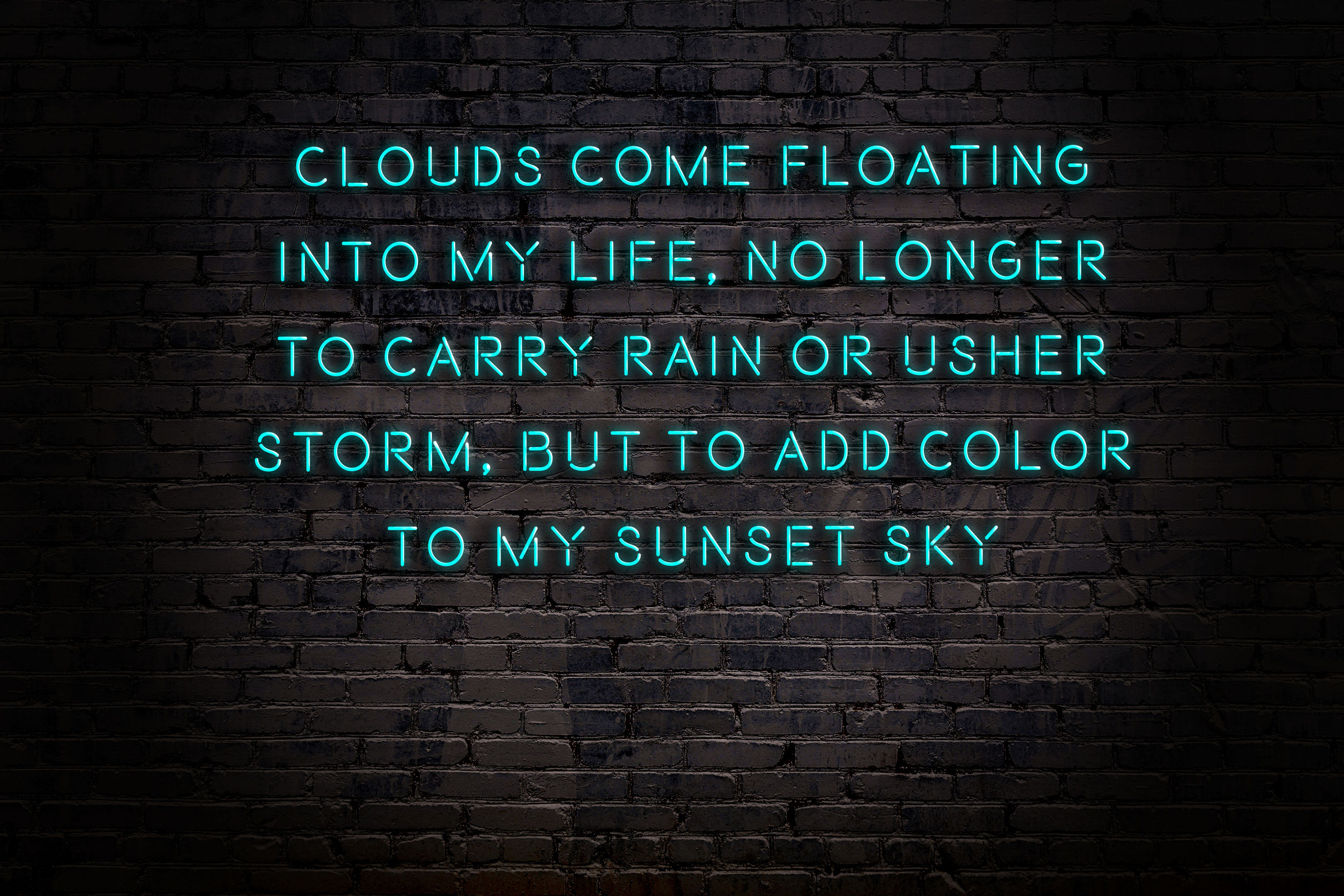 If you don't think Weathering the Storm is right for you, that's totally understandable. But I'd love to know what would make this course an easy win for you. Would you take a minute to tell me?
You don't have to be a victim of Life's Storms anymore!
You can R.I.S.E. above them and SUCCEED!