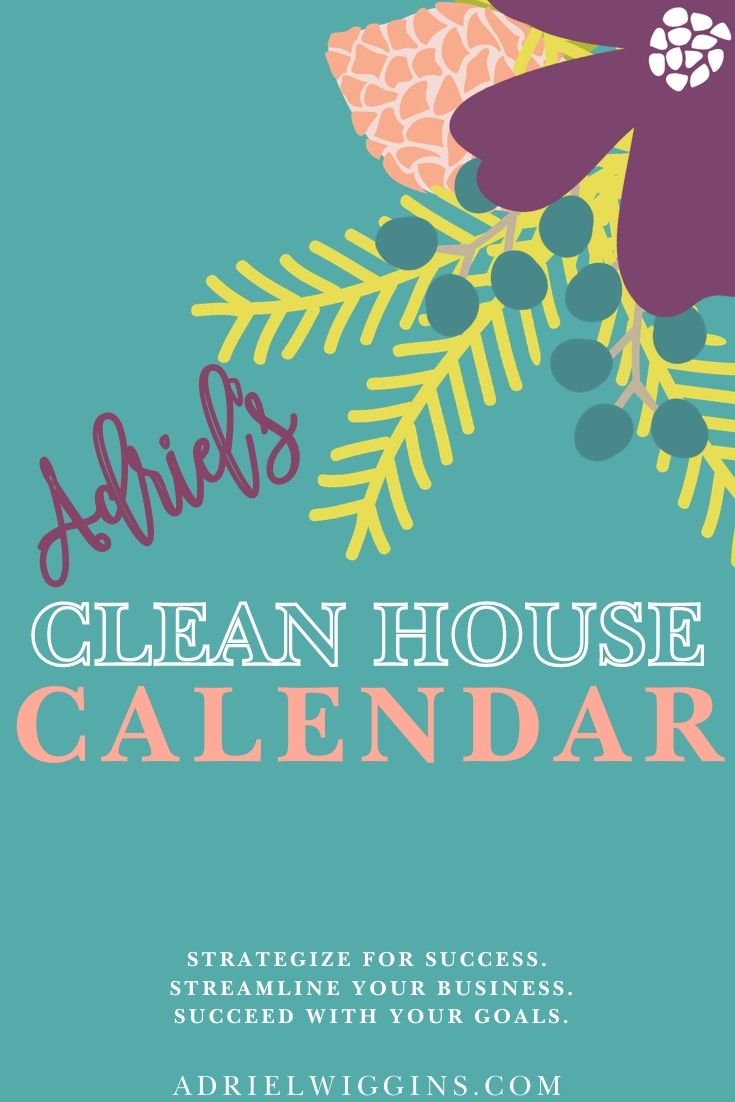 Adriel Wiggins' The Clean House Calendar guides you on when to clean every single bit of your house, so that it's always guest-ready! This calendar is set up for households from one person to seven people, so you can have a clean house, no matter how many people live there.
With this calendar, you'll learn:
How to rotate tasks so that no one person does all of the work

How to spread out the icky stuff so that everyone takes a turn

How to know what tasks to assign to children
All About Adriel
Whether she is running her own business, tackling administrative duties at her local Christian school, or raising her family, Adriel Wiggins always seems to find herself the center of a situation in need of organization. Combining her passion for organization and optimization with her love of books, Adriel Wiggins now helps authors to streamline the non-writing aspects of managing a successful writing career. For more than six years, she's balanced the in's and out's of book promotion, community growth, online marketing, and more for a growing roster of clients from around the world.